38th ASPE Annual Meeting
Boston Park Plaza
Boston, Massachusetts USA
November 13-18, 2023

Conference Chairperson
Robert D. Grejda
Corning Tropel Corporation
Call for Papers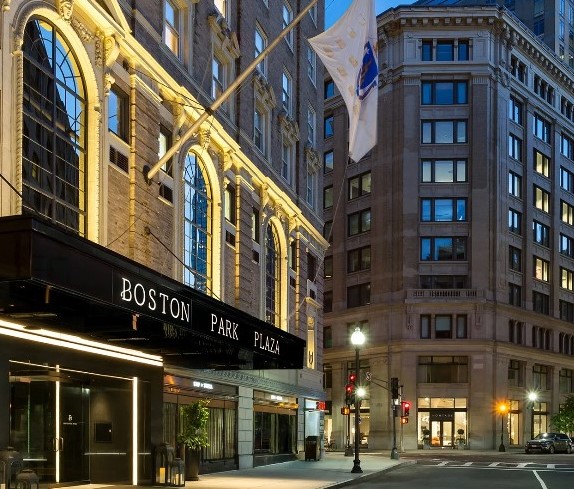 Call for Papers
Join us in Boston, Massachusetts for the in-person 38th American Society for Precision Engineering Annual Meeting featuring a tutorial program, technical and poster presentations, a student challenge, a commercial exhibition, commercial sessions, technical tours and social functions.
The Boston Park Plaza is situated in an ideal setting, just steps away from Boston Common, the Public Garden, the Theater District and many of the city's most popular historical sites. Having recently completed a $100 million renovation, The Boston Park Plaza is a destination itself.
The ASPE Annual Meeting promises many opportunities for learning, networking and recruiting. In addition, technical exhibits will put you face-to-face with experts from commercial suppliers of precision engineering products and services. Technical sessions will focus on these areas:
Controls and Mechatronics
Metrology Systems
Precision Design
Precision Manufacturing
Micro-Nano Technologies
Surface Characterization and Applications of Measurement Science
The submitted short abstracts are intended for committee review and not publicly available (released). Extended abstracts are included as part of the conference proceedings published the week of the conference when they are made available to all attendees.
Key Dates
March 20, 2023 – Deadline for short abstract (2 pages) submissions
April 15, 2023: Deadline for student scholarship applications
April 30, 2023 – Deadline for College of Fellows and Early Career Award Nomination
May 8, 2023 – Notification of the results of the selection committee
September 18, 2023: Deadline for submission of the extended abstract
for publication in the conference proceedings.
Author Commitments
One of the important commitments of the Meeting is that authors provide an extended abstract of 4-6 pages for inclusion in the conference Proceedings.
All oral and poster presentations are in-person and all presenters must be in-person at the Boston Park Plaza to give their oral or poster presentations.
Link to submit short abstracts is coming soon.
Student Scholarships
Four student scholarships will be awarded to applicants who are full-time graduate students enrolled in an accredited university. These scholarships are the Graham J. Siddall Student Scholarship, the R. V. Jones Scholarship and two ASPE Scholarships. The ASPE Scholarships will include a waiver of the conference registration fee and four tutorial fees. Winners of the named scholarships will receive a stipend to assist with travel, lodging and meal expenses in addition to a waiver of the conference registration fee and four tutorial fees. The Application deadline is April 15, 2023.
Apply for a student scholarship (link coming soon)
Student Challenge
This year marks the tenth ASPE Student Challenge. Students who are registered for the conference are welcomed to enter the competition. More information on how to register for the Student Challenge is forthcoming.
Conference Chairperson
Robert D. Grejda
Corning Tropel Corporation
Committee Members
Luis A. Aguirre
Aguirre Works
Kumar Arumugam
National Institute of Standards and Technology
Vivek G. Badami
Zygo Corporation
Leon Chao
National Institute of Standards and Technology
Michael A. Cullinan
The University of Texas at Austin
Nicholas J. Duncan
Aerotech, Inc.
Jonathan D. Ellis
Micro-LAM, Inc.
Ping Guo
Northwestern University
Byron R. Knapp
Professional Instruments Company
Stephen J. Ludwick
Aerotech, Inc.
Don Martin
Martin-Mason, LLC.
Brian P. O'Connor
Aerotech, Inc.
Senajith Rekawa
Lawrence Berkeley National Laboratory
Stuart T. Smith
University of North Carolina at Charlotte
David L. Trumper
Massachusetts Institute of Technology