Jan van Eijk Student Scholarship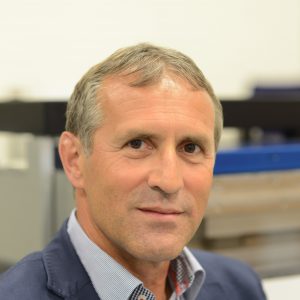 Prof. Dr. Jan van Eijk is a world leading authority in the field of high precision mechatronics. Today, he still provides consultancy expertise to world-renowned precision equipment manufacturers through his own company MICE.
He started his education at the Delft University of Technology with a MSc degree in Mechanical Engineering. Following this, he spent three years abroad working at universities in Pakistan and Sri Lanka as a UNESCO associate before returning to Delft to complete a doctoral program that included a dissertation on the design of flexure mechanisms. He received a PhD. in Mechanical Engineering in 1985. He then worked for twenty-two years at the Philips company in their Centre For Industrial Technology (CFT). This Centre formed the knowledge base for mass production technology in Philips.
Jan van Eijk served on the council of euspen and the Board of Directors of ASPE for several years. In 2012 he was awarded the euspen Lifetime Achievement Award, and in 2016 the DSPE awarded him the Martin van den Brink award for his leading role in the architecting of high-technology systems. In 2021 he was awarded the ASPE Lifetime Achievement Award.
In 2007 Jan van Eijk co-founded MI-Partners, together with Leo Sanders, a former CFT colleague. Today MI-Partners is a leading center of expertise in the field of mechatronics, developing high end mechatronic products and systems.
Jan is an advocate for technical specialization, accompanied by the ability to communicate with other engineers in related disciplines. The integration of thorough knowledge is essential to the development of engineering solutions.
In 2022 Jan van Eijk resigned as shareholder of MI-Partners. To honor his contribution to the company, both on technical and on business level, MI-Partners has installed the ASPE Jan van Eijk Scholarship in order to promote education in precision engineering and international cooperation.
The scholarship award is valued at $2,500 and will support the student winner in the form of waived conference and tutorial fees and a stipend to cover the travel costs to the ASPE Annual Meeting.