Travel Information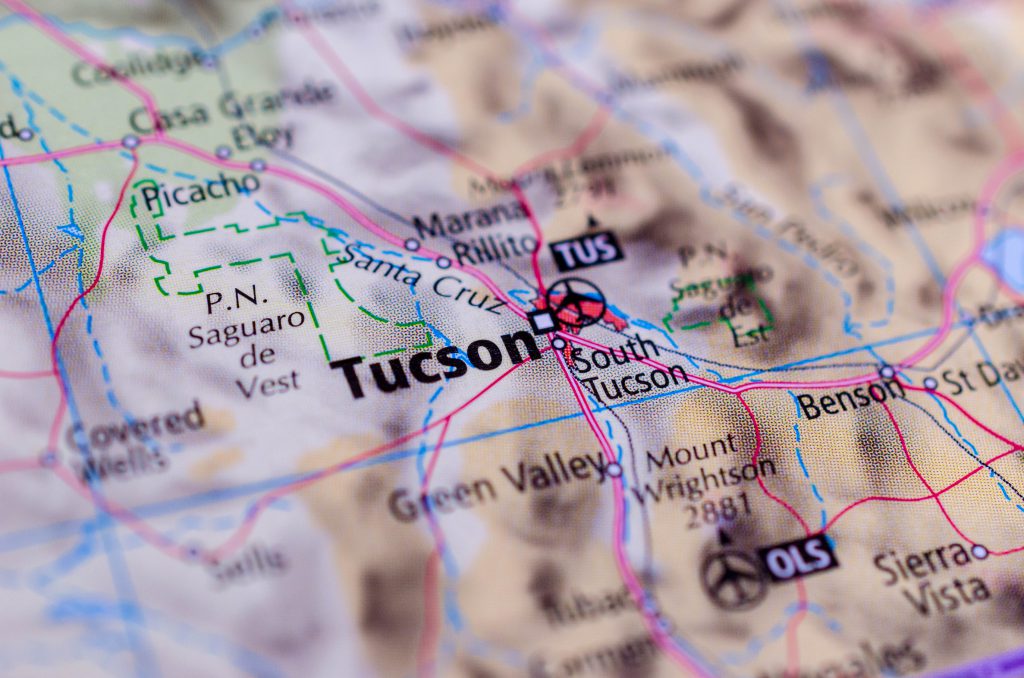 Be aware that the Cologuard Classic, PGA TOUR Champions Golf Tournament will be in Tucson from March 3-5, 2023. ASPE has reserved a block of rooms at the Westward Look Wyndham Grand Resort and Spa, so hotel accommodations will not be an issue as long as you make your reservations on or before February 2. The airport and traffic in the area may be busier than usual because of the golf tournament.
Airport
Tucson International Airport (TUS)
7250 South Tucson Boulevard
Tucson, AZ 85756
(520) 573-8100
The Westward Look Wyndham Grand Resort and Spa is about 25 miles (approx. 40km) from the airport.
Ground Transportation to Westward Look Wyndham Grand Resort and Spa
Train and Bus Service to Tucson
Sunset Limited Amtrak (TUS)
Tucson Historic Train Depot
400 North Toole Avenue
Tucson, AZ 85701-1899
Greyhound Bus Station
801 E. 12th St.
Tucson, AZ 85719
(520) 792-3475
Driving to Tucson
Interstate 10: In Arizona, I‑10 is the major east-west Interstate Highway in the United States Sun Belt, runs east from California, enters Arizona near the town of Ehrenberg, continues through Phoenix and Tucson, and exits at the border with New Mexico near San Simon. The highway also runs through the cities of Casa Grande, Eloy, and Marana.
Interstate 19: I-19 is a north-south Interstate Highway located entirely within Arizona. I-19 travels from Nogales, roughly 300 feet from the Mexican border, to Tucson, at I-10. The highway also travels through the cities of Rio Rico, Green Valley, and Sahuarita. I-19 is an oddity because it is the country's only continuous highway that lists distances in kilometers, rather than in miles.
Information Courtesy of https://www.visittucson.org/
Weather in Tucson in Early March
The average minimum temperature in Tucson is 8.0°C (46.4°F). March is a dry month with an average of 18mm (0.7in) rain. It rains on average a total of 4 days. The average maximum daytime temperature is around 23.2°C (73.76°F). March in Tucson averages about 321 hours of sun.
Source: https://weather-and-climate.com
Nearby Attractions
Favorites
Outdoor Activities
Arts & Cultural
Shopping
Points of Interest
Source: https://www.wyndhamhotels.com/wyndham-grand/tucson-arizona/westward-look-wyndham-grand-resort-and-spa/
Arizona Attractions
Eating in Tucson – City of Gastronomy
The food in Tucson tells a story that dates back 4,000 years. The city's culinary heritage is a tapestry of Mexican and Native American traditions and Tucson was named the first UNESCO City of Gastronomy in the USA.
Source: https://www.visittucson.org/