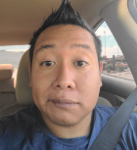 Shaquille Cohoe is currently an electrical engineering student at Navajo Technical University. He selected the electrical engineering degree because he wants to work hands-on with technology and work on computer systems. His hobbies include reading books, hiking, weightlifting and playing video games. LinkedIn
---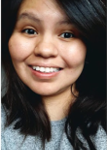 Roshonda Shurley is Native American and her tribe affiliation is Navajo. She is from Hunters Point, Arizona. She received her Associates of Science degree in Pre-Engineering and certificate of Computer Aided Drafting and Design at Southwestern Indian Polytechnic Institute (SIPI) in April 2016. She is continuing and pursing her education at Navajo Technical University (NTU) in her Bachelor of Science degree in Electrical Engineering with a concentration of Computer Science.
---

Strawberry Livingston is an electrical engineering undergraduate at Navajo Technical University (NTU), where he will be completing his junior year, this fall. He resides in sanders, Arizona, a small town 40 miles west of Gallup, New Mexico. Before deciding to continue his higher education, Strawberry worked as an Electrical powerline maintenance worker for an electrical utility company located on the Navajo Nation. Strawberry has helped hundreds of families obtain electrical power to their houses. So, this experience it has encouraged him to fulfill his dream in completing his college career with a concentration in power and energy. He believes by obtaining his electrical engineering degree, it will help him better serve his community with more liable energy.
---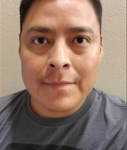 Jonathan Smith is a junior working on his Bachelors of Science in Electrical Engineering with a focus in Manufacturing. He will also receive an Associate's Degree in Mathematics. He has participated in a previous ASPE Student Challenge where his team assembled a kibble balance using mechblocks and in which his team placed 3rd. Smith is from a Pinon, AZ where he gradated high school. He enjoys camping, hiking, and rappeling. He is a certified ropes course instructor and is certified in ropes rescue. Smith is also a self-taught auto mechanic.
---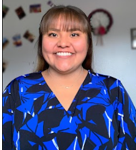 Edwina Leslie is entering her third year at Navajo Technical University. She is a first generation college student and she wants to make a difference for future generations.