Keynote Presentation

Tuesday, October 11, 2022
Evergreen Ballroom ABC
7:00PM – 8:00PM
Dr. Stephen D. Fantone, Optikos Corporation
Anywhere Light Goes®—A Perspective on Optical Product Development through the Years
Optical technology is at the crossroads for many application areas. We'll take a look at how optics has evolved from lens design and straightforward imaging systems to include complicated electro-optical systems and sophisticated opto-mechanics—all incorporating precision engineering principles. Why were some organizations able to fulfill their promises, and others had to continually "move the goal posts"? What are the hot areas driving innovation and do we have the tools to support them?
---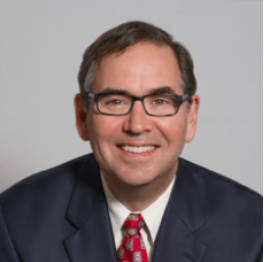 Stephen D. Fantone is the founder and president of Optikos Corporation, headquartered in Wakefield, Massachusetts. Dr. Fantone attended Massachusetts Institute of Technology, where he received bachelor's degrees in both electrical engineering and management. In 1979 he was awarded a Ph.D. degree in Optics from the Institute of Optics at the University of Rochester. He began his career with Polaroid Corporation and later went on to found Optikos.
As a recognized expert in optical engineering and optical product development, Dr. Fantone has served on numerous program review panels and has provided expert testimony on patent infringement and trade secret litigation cases. He has been awarded over 70 patents covering a broad range of optical technologies.

Dr. Fantone is a Senior Lecturer in the Mechanical Engineering Department at MIT, and serves on the boards of the Pioneer Institute for Public Policy Research, the Hertz Foundation and the Optica Foundation. Additional board service includes Rofin-Sinar Technologies, Inc. prior to its sale to Coherent, Inc. in November, 2016; Zygo Corporation, prior to its sale to Ametek; and he served as chairman of Benthos, Inc., a supplier of oceanographic and package inspection instrumentation, from 1996 until its sale to Teledyne Technologies, Inc.