Virtual Only
1-The Past, the Present and the Future for Digital Twins
John Erkoyuncu, Cranfield University
Thursday, October 6, 2022
7:00AM-11:00AM (PDT USA)
---
This interactive tutorial is aimed at providing an introductory level overview of digital twins (DTs). This will focus on giving you the opportunity to learn about DTs in terms of what it is, how it is being used, the benefits it offers, how to design and develop, and how to ensure it adds value.
The tutorial will be structured as follows:
Part 1: Overview of DT
What is a DT?
What is the history for DT?
When is it a good and bad idea to use a DT?
Are organization's realizing any benefits from DTs?
How does DT compare to traditional modelling?
Part 2: Design and development of DT
What case studies are out there on DT application areas?
How to design DTs?
How is model based systems engineering linked to DT?
What software options exist for DTs?
Part 3: DT in use
How to measure robustness and accuracy to build confidence in the DT?
How does ethics, and trust influence the use of DTs?
How to measure return on investment and value for DT?
What are the future considerations for DT?
---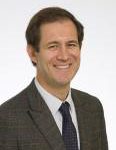 John Erkoyuncu is a Professor of Digital Engineering and Head of the Centre for Digital Engineering and Manufacturing at Cranfield University. His research interests include: digital twins, augmented reality, and digitalisation of through-life engineering. He has a track record in leading cross Technology Readiness Levels in his research in manufacturing digitalisation
with over £7M of funding secured from EPSRC (most recent – as PI: EP/R013950/1 and as Co-I: EP/R032718/1), Innovate UK, AMSCI, and KTP. He has published over 140 journal and conference papers. Prof. Erkoyuncu is currently co-supervising 9 PhD projects; 7 of which are co-funded by industry. He has supervised over 100 MSc projects. John is a Co- Chair of the Through-life Engineering Services Council, Member of the Team Defence Information – Digital Twin Working Group, Council Member of the Digital Twin Hub, Chartered Engineer with IET, Fellow of the Higher Education Association, Associate Member of CIRP, Former Chair of the CIRP Research Affiliates and a Member of IET. He recently led the development of the new MSc in Digital and Technology Solutions in collaboration with industry.