Dr. Kate Medicus – Ruda-Cardinal Inc.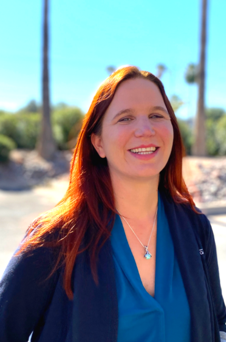 Kate Medicus, PhD is the CEO of Ruda-Cardinal, a custom optical design and manufacturing small business. Kate is responsible for building on Ruda's rich 25-year history in custom optical engineering to drive company growth to new levels and lead innovations in optical engineering to meet future demands.
Kate's technical background is in optical metrology and precision engineering principles. Kate has been working in the field of optical and precision engineering for over 15 years. Her career began at NIST and UNC Charlotte where she gained a foundation of good measurement and analysis procedures. This foundation has allowed her to contribute in industry as a researcher at an instrument manufacturer, at a precision optics manufacturing company, and now at Ruda-Cardinal. Kate is an active participant of the multiple societies including American Society for Precision Engineering (ASPE), the International Society for Optics and Photonics (SPIE), and the Optical Society (OSA). She is the chair of the scholarship committee for SPIE. She has published and presented in multiple journals and conferences generally related to optics manufacturing and metrology.
[button url="https://aspe.net/aspe-2021-summer-event/" target="blank" style="soft" background="#b71f3c" color="#ffffff" size="4″ wide="no" center="yes"]Return to Conference Homepage [/button]